Teleseminars
Teleseminars give you a powerful tool for giving more in "use value…"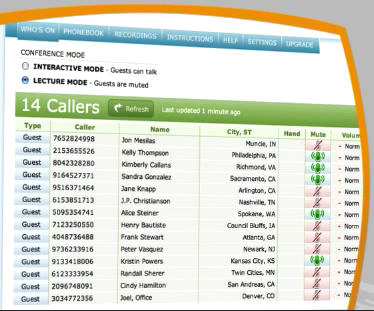 .
.
.
.
.
.
.
It's LIVE!
And I've never seen anything like it.
Check out the video.
This new conference call service is perched to make a huge difference in the business of anyone who does teleseminars.  I wonder how many people they polled, because they solved THE biggest problems that we have ever experienced doing telesemianrs.  They made this thing irresistible!
We'll tell you more about it in time, but for now, you can get the idea here:
NOTE: If you sign up now, you are considered a *CHARTER MEMBER* and you get personal training by co-founder Rick Raddatz.
(If you don't know Rick, he is the genius behind such things as Instant Teleseminar and AudioGenerator.)
The first 30 days are free. What have you got to lose?