Internet Marketing
Use the power of the Internet to apply The Science of Getting Rich.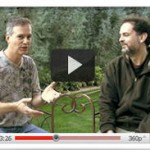 If Wallace D. Wattles were alive today, I think he'd be buddies with Jeff Walker.
But wait.  I'm getting ahead of myself.
==========================================
If you're in a hurry, watch the video here
==========================================
You know how they say truth is stranger than fiction?
I just saw a video about a guy that went from being on Food Stamps to making a six-figure income in his Internet business.
This can be you, too.
Go check out the video now. It's 100% pure content, and there's nothing for sale.
Wishing You Joyful Abundance,
The tsogr Team
P.S. Food stamps to six figures is cool… but the really exciting thing for me is that anyone can do this.
Click Here to watch it now.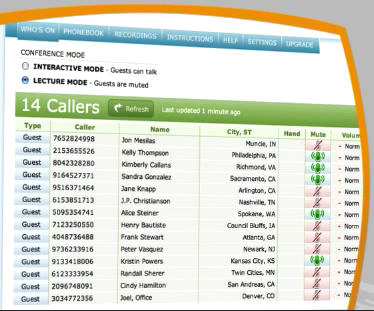 .
.
.
.
.
.
.
It's LIVE!
And I've never seen anything like it.
Check out the video.
This new conference call service is perched to make a huge difference in the business of anyone who does teleseminars.  I wonder how many people they polled, because they solved THE biggest problems that we have ever experienced doing telesemianrs.  They made this thing irresistible!
We'll tell you more about it in time, but for now, you can get the idea here:
NOTE: If you sign up now, you are considered a *CHARTER MEMBER* and you get personal training by co-founder Rick Raddatz.
(If you don't know Rick, he is the genius behind such things as Instant Teleseminar and AudioGenerator.)
The first 30 days are free. What have you got to lose?
You may find free trials on autoresponders but this one is free forever.
http://TheScienceofGettingRich.com/auto
Now, free is not usually the best reason to jump onto such a crucial tool in your marketing toolbox.  And when it comes right down to it, your autoresponder is the hub of your wheel.  So, we are not recommending this because it is free.
We are recommending this because the paid version is excellent.  And the free version is good.
But the most important part of the deal is that your names are safe.  You see, you put time and effort into building a list.  If you have to go and switch your list to another service, you will lose many of those names.  Here, you can sign up for a free account and keep it free for as long as necessary (there is no 30 day limit, no free trial… this is simply FREE).
Now, here is the REALLY important part: As soon as you feel ready to upgrade, all your names are already in your account and you don't lose a single name.
The Worst Part:
There is one main disadvantage.  They place ads on your outgoing emails.  But hey, you'll be upgrading as soon as you start making money online and this is THE best way to get started.
The Best Part:
In less than 3 minutes, you have a fully functional autoresponder to begin your internet marketing business.  Amazing!
Do it now.  (You've got nothing to lose.)
http://TheScienceofGettingRich.com/auto
And remember, The Science of Getting Rich is a spiritual/metaphysical approach.  So as you set up your free autoresponder, be sure to keep your copy of The Science of Getting Rich handy and refer to it often.
And if you missed the first 2 posts in this autoresponder series, you can catch up here:
It all hinges on the autoresponder. So let me back up here.  If you already use one, you can skip this.  If you're wondering what an autoresponder is or you're not sure what they do, stick around for this section.
Think of it this way.
The autoresponder is to you, the Internet marketer, what the football is to the football player.  Will this change with social media?  Yes.  Will email become completely irrelevant?  It could happen, I guess.  But right now, if you want to play football, it still works to start with a football.
The autoresponder is the home of your list.
Think of your list as
the hub of your wheel
the star of your movie
the money in your wallet
Here are some of the services that the most successful Internet Marketers are using:
Once you pick one, and you're all set up, now you are ready to "Give more in use value….."
You've got a mechanism that allows you to give people valuable information on a regular basis.  This is a way to match the power of a smile and a handshake at the corner store.  This is your method of allowing people to know you well enough to "know, like, and trust you."
To write your autoresponder sequence in accordance with The Science of Getting Rich, read and contemplate chapter 14 before you sit down to compose your series.
Get your free ecourse (and ebook) so that you fully understand how to profit from your autoresponder.
Wallace D. Wattles, in The Science of Getting Rich (TSOGR), tells us to give more in use value than we take in cash value.
This is one of the key factors in Wattles' formula for getting rich "with mathematical certainty."  But have you ever wondered how to do that?
How do you give more and have it contribute to your wealth? How do you give more and not end up with less?
This brings us right into the crucial question.  Are we giving from a finite source or from an infinite source?    When we give from finite consciousness, we end up with less every time we give.  But when we can click into a relationship with Infinite Abundance, we cannot deplete by giving.
The philosophy of giving from Infinite Source makes sense, but coming up with an accurate business application … well, that's another story.
This is one of the truly harmonious aspects between TSOGR and Internet marketing.  In fact, if you listen closely, I think you can actually hear the tune of The Science of Getting Rich sung by Internet marketing's strong voice.
Infinite Supply and Internet Supply overlap on the key point of being nonphysical.  Granted, Infinite Supply is way more nonphysical than the Internet, but compared to brick and mortar, you've got to start to see the resemblance.
When you send someone an email, you are not left with less email.
When you sell someone an ebook, you do not have less ebooks.
When you register someone in your membership site, you do not have any less memberships available.
The Internet reflects the teachings of The Science of Getting Rich so uniquely that getting rich on the Internet is the natural fit for Wattles' message.
To be continued…
As a preview, get this free ecourse How to use an autoresponder